It-Tieqa Tad-Dwejra Esebita Fi Presepju F'Washington DC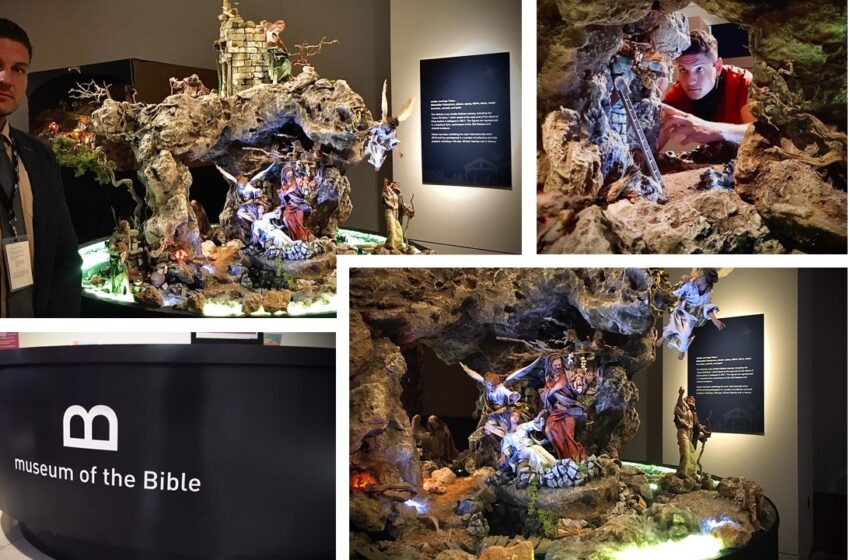 Għadd ta' Presepisti Maltin għadhom kif irritornaw minn Washington DC fejn esebixxew 10 presepji fil-Museum of the Bible.
Wieħed minnhom kien in-Naxxari Jennings Falzon fejn tella' presepju li juri wkoll it-Tieqa tad-Dwejra qabel waqgħet.
Jennings qed dejjem ikabbar il-profil tiegħu kemm fuq livell lokali u anke dak internazzjonali fejn esebixxa xogħlu f'diversi pajjiżi fosthom f'Sofia fil-Bulgarija, fid-Danimarka u l-presepju fi Vjenna fil-Milied tas-sena l-oħra li kien ħalla impatt pożittiv fuq il-pubbliku li rah.
Falzon studja l-arti fl-Istitut tal-Arti u d-Disinn fl-MCAST kif ukoll il-B.A (Hons) mill-Università Fraunhofer–Gesellschaft  f'Berlin lura fl-2011.
Din kienet inizjattiva tal-Ministeru għall-Wirt Nazzjonali, l-Arti u l-Gvern Lokali, permezz tad-Direttorat tal-Kultura, wara li fl-aħħar xhur kien f'negozjati mal-mużew ta' fama internazzjonali,
Awguri Jennings!