Jekk Timpressjona Ruħek Attent… Imma Ma Tistax Ma Taqrahx!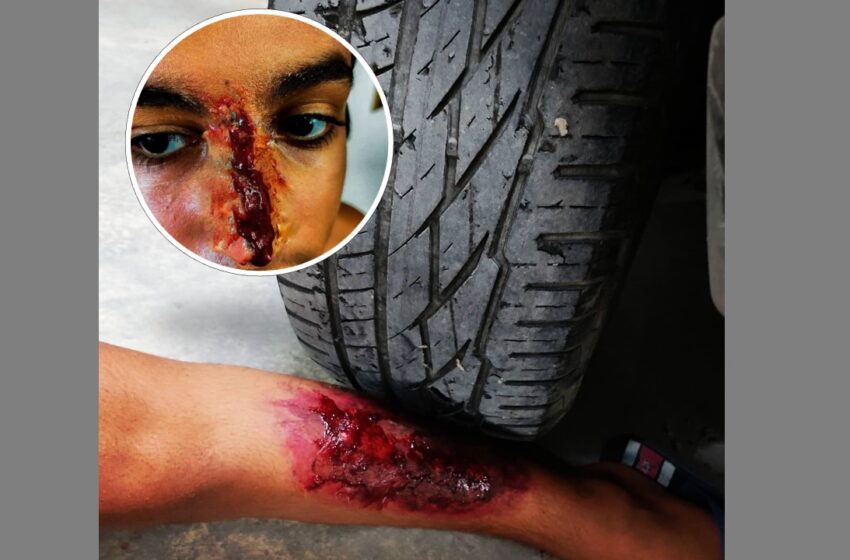 Matteo Calleja Tonna huwa ġuvnott ta' 13-il sena li għandu passjoni kbira għall-palk u l-filming. Beda l-karriera bħala attur meta kellu biss 6 snin fejn ħa sehem fid-drama televiżiva Ċaqqufa.
Minn hemm iddeċieda li jieħu iżjed bis-serjetà din il-linja u beda jagħmel l-eżamijiet tat-Trinity College London. Minn hemm bdew jiġuh iżjed opportunitajiet biex jieħu sehem f'riklami u anke f'partijiet fit-teatri u anke fi produzzjonijiet ta' films barrnain.
Fost il-lista twila li diġà għandu nsibu: 13th Hour, The Secret Soldier in Benghazi, Murder on the Orient Express, Paul; Apostle of Christ u 7 days in Entebbe.
Meta jmur xi filming, dejjem josserva xi jkun qed isir fid-diversi dipartimenti li jkun hemm fuq sett tal-films. Min hemm jispira ruħu u tista' tgħid jibda jwettaq ukoll dak li jara.
Hekk għamel Matteo waqt il-pandemija tal-Covid-19 fejn peress li l-filming u d-drama naqsu, beda jagħmel il-make-up tal-palk.
Iva, tgħallem waħdu billi jsegwi filmati minn fuq you tube… Impressjonanti kemm hu bravu! Prosit Matteo!
Ritratt: Facebook/ Matteo Calleja Tonna