New Study Reveals "Devastating Effect" of Prolonged COVID-19 Resembling Some Types of Cancer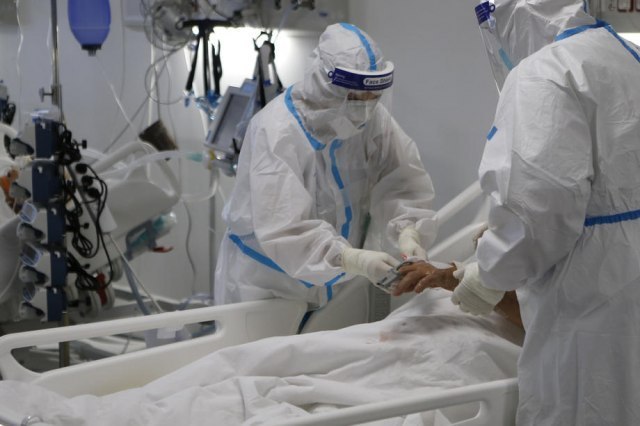 A new research study conducted by University College London (UCL) and the University of Exeter has shed light on the profound impact of prolonged COVID-19 on patients' lives. The study, which examined 3,754 individuals hospitalized for the disease, has revealed that the long-term effects of COVID-19 can significantly impair patients' quality of life, comparable to certain types of cancer and even Parkinson's disease.
As part of the study, patients were required to provide insights into how COVID-19 was affecting their daily lives by answering questions through an app. By assigning a severity score ranging from 0 to 40, participants indicated the level of impact they experienced due to the condition. The results were striking: average fatigue scores were found to be similar to or worse than those of patients with cancer-related anemia or severe kidney disease. Moreover, the overall quality of life scores for long-term COVID-19 patients were lower than those observed in individuals with advanced cancer.
The study also compared the impact of long-term COVID-19 to other medical conditions, revealing that it can have a stronger effect on patients' daily activities than stroke recovery and is comparable to the impact experienced by individuals with Parkinson's disease. To be classified as having long-lasting COVID-19, patients must experience continuous symptoms for a period of 12 weeks following an acute infection with the coronavirus.
Key indicators of long-term COVID-19, as highlighted by the NHS (Britain's National Health Service), include extreme fatigue, shortness of breath, loss of smell, and muscle pain. Dr. Henry Goodfellow, one of the study's leaders from UCL's Institute of Epidemiology and Health, emphasized that the full extent of the impact is yet to be fully understood. He stated, "Our results revealed that prolonged COVID-19 has a devastating impact on patients' lives, with fatigue being the most significant factor affecting everything from social activities to work, responsibilities, and maintaining close relationships."
The researchers also stressed that long-term COVID-19 could have significant economic and social ramifications. Among the participants surveyed in the study, 94 percent were of working age (between 18 and 65), with 51 percent reporting their inability to work for at least one day in the past month.
These findings underline the urgent need for further research and support for individuals grappling with long-lasting COVID-19 symptoms. As scientists strive to gain a deeper understanding of this debilitating condition, the focus remains on developing effective strategies to alleviate its impact and improve the lives of those affected.
Sources:
University College London (UCL)
University of Exeter
NHS (Britain's National Health Service