Bil-Filmat: Ma Kellhomx Flus Għal Tal-Linja U Qabżulu Fuq Is-Saqaf!!!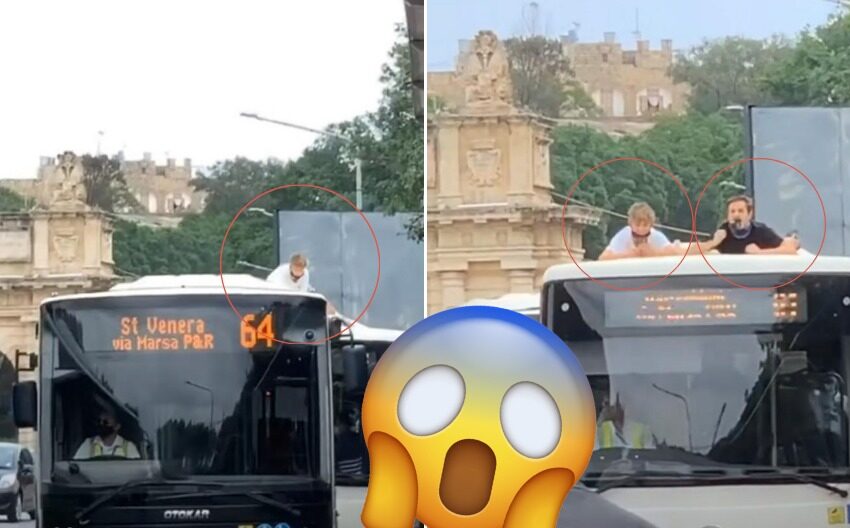 Żgħażagħ ta' nazzjonalità barranija jidhru jitilgħu fuq karozza tal-linja f'i sfida; dawk li jissejħu nuisance challenges. Huma telgħu fuq il-bus shelter fil-Furjana direzzjoni Ħamrun u kif il-karozza kienet se ssuq, qabżu għal fuq is-saqaf tagħha.
Mal-filmat kitbu "We didn't have any money for the bus" (ma kellhomx flus għal tal-linja).
Bl-isem ta' nuisance69 fuq tiktok, iż-żgħażagħ jidhru li jagħmlu dawn it-tip ta' sfidi spiss li anke jistgħu jkunu ta' periklu għalihom nfushom.
Il-filmat qed jiġri fuq il-mezzi tal-midja soċjali. Ara hawn billi tikklikkja fuq il-link: